What Is The Passion For Patients™ Consulting Program?
Everything You Have Been Taught About Patient Satisfaction is Wrong—Dead Wrong!
The truth is… the success of your practice or clinic depends entirely on the interpersonal communication skills between your staff, your patients and… you! It's a known fact that medical patients rank the interaction with your business at the top of the hit list.
So when satisfaction scores drop it's an indication to pay attention!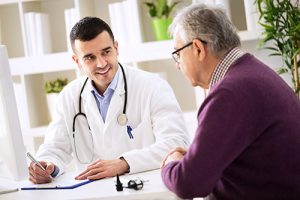 The core of the Passion for Patients™ consulting program is communication. Your staff will receive innovative, thought-provoking training to help them:
Discover effective interpersonal communication skills with other team members and patients
Diffuse difficult situations that could result in costly claims
Connect immediately and efficiently with patients and each other
With the right foundation and training, team morale can be maximized and costly staff sick days and turnover minimized.